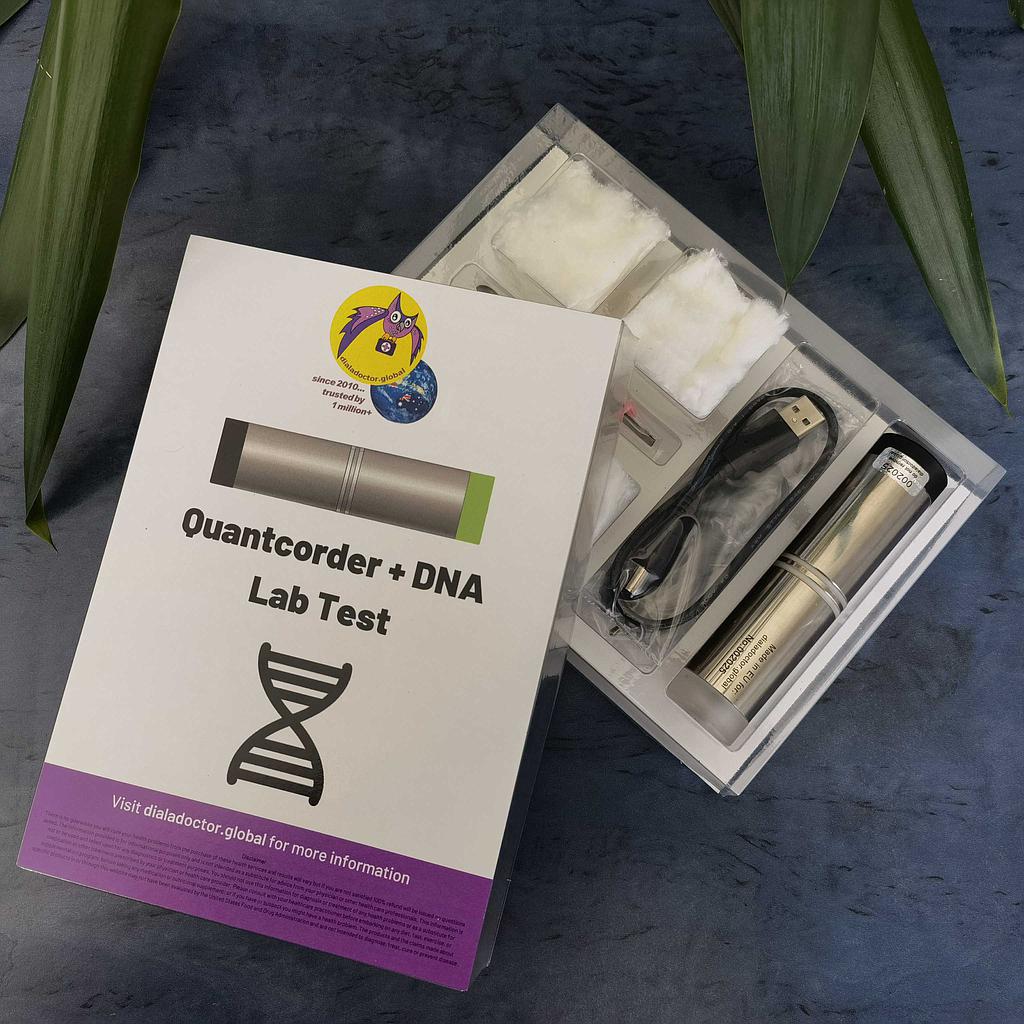 Quantcorder Health Test
---
Quantcorder Health Test in a quick and painless way will give a full metabolic health check with unsurpassed accuracy from your own home. This process usually takes between 30 and 90 minutes.

This Health Test finds the root cause of your illness. Not just the symptoms.

Pay the Health Test Registration Fee once and do as many Health Tests with as many people as you like*.

*Starting from the second Health Test, you will only need to pay for the Health Test, no Quantcorder Registration Fees needed.
---